Ford Commercial Truck Accessories Center in Matteson, IL

Ford Commercial Truck Accessories
At Sutton Ford, we understand that each of our business customers has their own unique needs in order to ensure their fleet vehicles are able to get the job done right. For many of our commercial customers, the decision to add truck accessories to their fleet of vehicles may be made for a number of different reasons. In some cases, the accessories are essential to completing the job. In other cases, the accessories are convenient and make it more enjoyable while getting the job done. No matter the reason, Ford commercial truck accessories department from Sutton Ford offers the highest quality of accessories available. Combined with excellent customer service, and a staff that listens to your company's needs, Sutton Ford is the ideal location for any sized business, big or small, to get their truck accessories.
Commercial Truck Accessories
We partner with a number of industry leaders to ensure our business customers get the commercial truck accessories they truly need. Through these partnerships, Sutton Ford is able to provide customized commercial vehicle solutions for our customers. Whether looking for basic accessories, or customized advanced options for accessories, the team at Sutton Ford is able to assist you in determining what accessories are the right fit. Some of the current truck accessory options include:
Truck bins
Ladder racks
Tool drawers and cabinets
Black steel bumper options
Spray-on bed liners
Liftgate
Whether looking for a specific accessory, or wanting to brainstorm different options and solutions for your fleet of vehicles, the Sutton Ford team is ready to assist you and answer questions about the truck accessories we offer.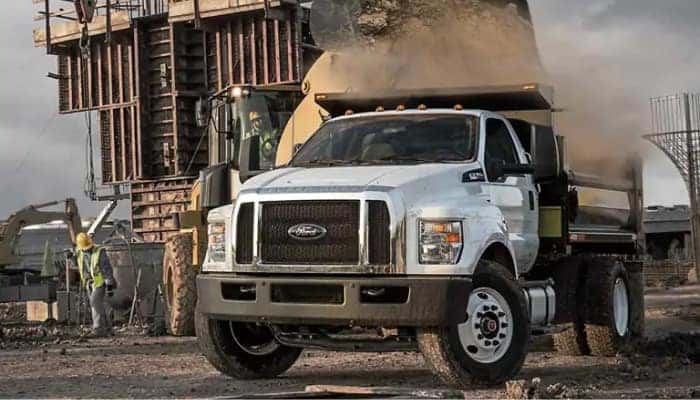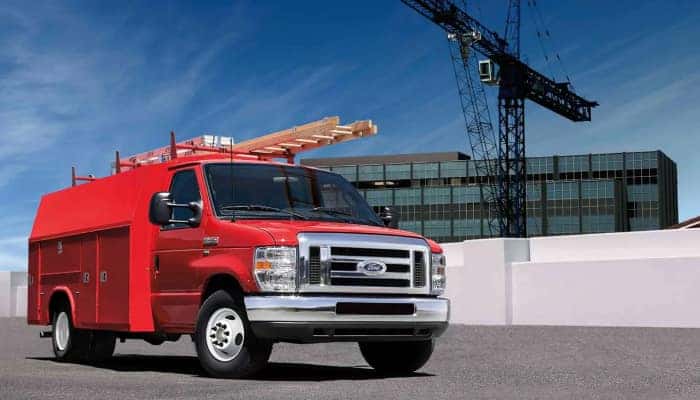 Commercial Truck Body Accessories
There are also a number of truck body accessories available to commercial customers. Fleet service managers are able to discuss the different accessories available, as well as help to brainstorm with clients about which one of the different accessories might address the concerns our commercial customers may be faced with addressing. Some of the most common accessories recommended include stainless steel tool boxes and storage solutions. These are often chosen because they are:
Resistant to changes in weather
Reduction in rust and therefore longer lifespan
Made of steel and designed to last
Why Visit Sutton Ford's Commercial Truck Center?
Sutton Ford is a Minority Business Enterprise, and takes great pride in its success over the years of serving the surrounding businesses. No matter how small or large your company might be, our goal is to assign you to a fleet service manager. They take the time to get to know your specific business needs, and determine what options are the best for being able to ensure your company gets the highest return on their investment possible. If you are in the process of looking to purchase a commercial vehicle for your company, and need help narrowing down your search, the Sutton Ford team will be happy to help narrow things down for you. We will also be happy to help you identify different accessory options to ensure your vehicle has everything necessary to be productive. Stop in or begin browsing online to see what we can offer you,