Open Service Body vs. Enclosed Utility Body: Which Truck Body is Right for You?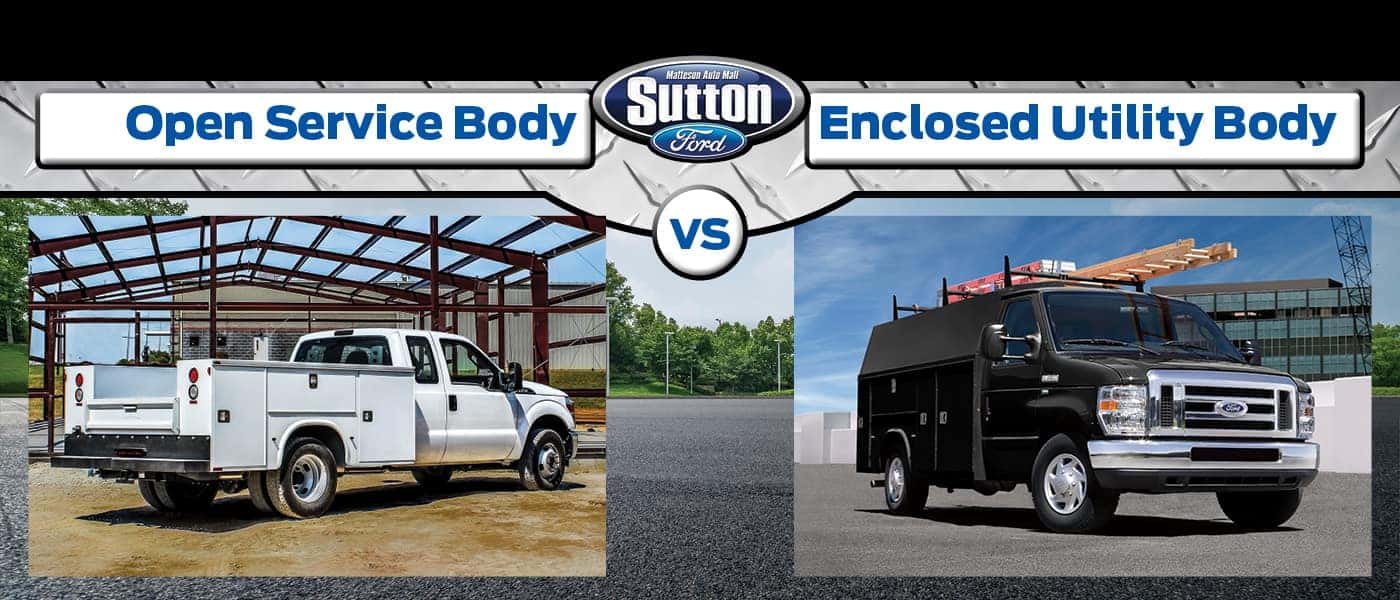 When shopping for a work truck, it's important to understand which features will benefit your worksite needs the most, and which will only hinder your daily duties. To help you make an informed decision on your next work truck purchase, our experts at Sutton Ford Commercial and Fleet crafted a guide to selecting the best service truck based on your requirements. In this guide, we will differentiate between service bodies, which typically sport a pickup truck style bed, and utility bodies, which offer an entirely closed compartment.
Give our guide a read to gain a better understanding of work truck design, then browse our Matteson, IL, inventory and special offers to see our current selection and pricing. Please reach out to a Sutton representative at (708) 720-8350 or by completing our online form if you have any questions.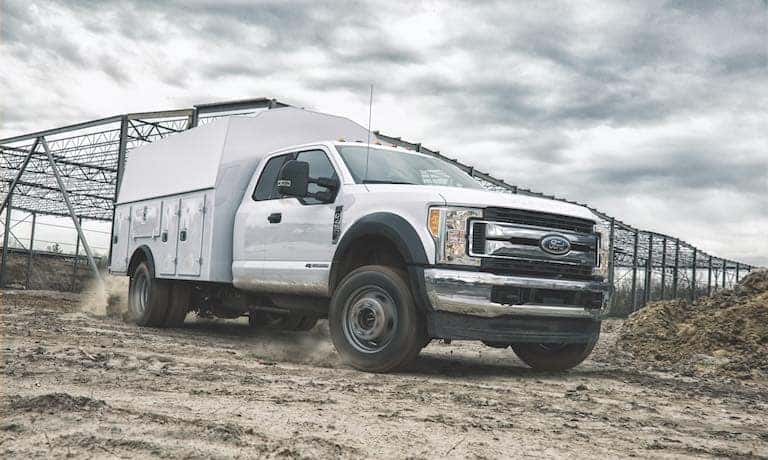 What will you be hauling inside the body?
The first factor to take into account is what kind of gear you will be carrying within the body of the truck. Is the equipment theft-prone or weather sensitive? Will it need special compartments due to its size or modular components? Service bodies offer more variable storage due to the open rear bay. The open bay offers better accommodation for bulky items like ladders and spooled wire or piping. On the other hand, utility bodies are geared towards more delicate or expensive equipment, providing additional protection and compartmentalization.
What will you be hauling outside the body?
In addition to considering what you will be carrying within the body of the work truck, it's equally important to bear in mind what will be attached to or transported on the exterior. For larger mounted apparatuses, such as ladder racks, service bodies are ideal due to their low-slung flat top rear decks. If you will only be storing small power tools or more storage-friendly items, the more limited locking storage of a utility body will suffice.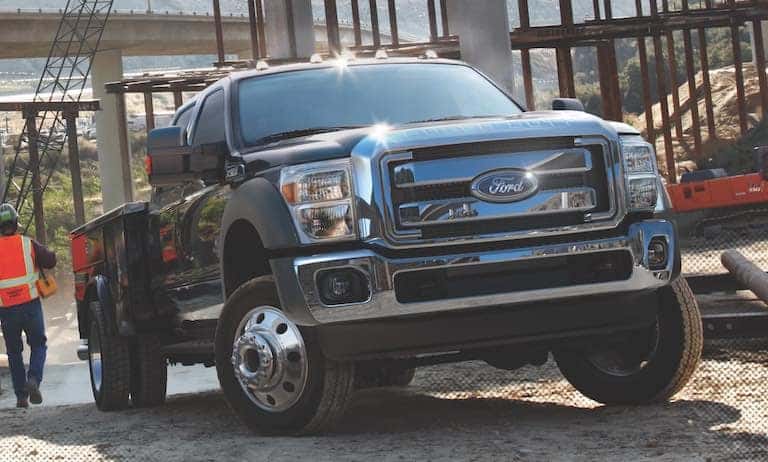 Is protection and security of materials a major concern?
Depending on your worksite needs, certain tools and materials may need special care or protection. Utility bodies lend greater general storage area that provides protection from weather-based corrosion and theft, which can be a make-or-break factor when choosing a truck. However, if you know you will only need a small amount of protected storage, a service body provides limited locking storage.
Before choosing a body type, write out a list of all tools and materials you plan on storing in your truck, then itemizing them based on storage needs. It is vital that you're certain of which body type is best for your needs, as utility body trucks often come at a much greater price.
Open Service Body & Enclosed Utility Body Trucks for Sale near Chicago, IL
Sutton Ford Commercial and Fleet of Matteson, IL, has a wide selection of new and used work trucks in our inventory, along with money-saving special offers. Take a look through our model assortment, then reach out to a Sutton team member online or at (708) 720-8350 for your next steps. We hope to hear from you soon!